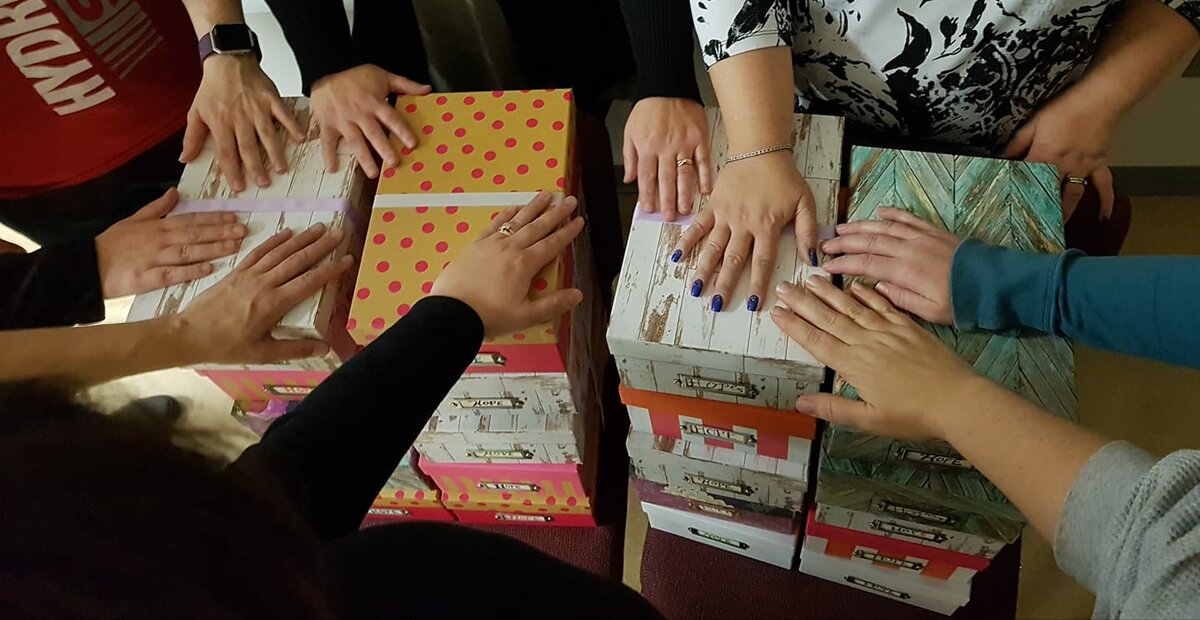 Hope Boxes are thoughtful, beautifully filled faith-based grief support boxes with items of HOPE for families who've experienced pregnancy and infant loss.
Request a Hope Box →
What is in a Hope Box?
Each box may contain a lovely easy to read version of the Bible which includes a list of encouraging and comforting verses, a book on infant loss that walks through the grieving process, journal, pen, candle, footprint pin, lotion/soap, booklet on miscarriage/infant loss, resource list (includes resources for dad's and how to talk about the loss of a sibling), local supports, websites and online groups, blanket and other items of comfort and support.
"We have this HOPE as an anchor for the soul, firm and secure." Hebrews 6:19a
1 in 4 pregnancies ends in miscarriage and in Canada every 6 in 1000 pregnancies end in stillbirth.
Hope Boxes are for ANY individual or family that has lost a baby through any type of infant loss. You are loved!


We want everyone who receives a box to feel loved, cared for and encouraged. You are not alone. There is HOPE!